The Menorca 360º Bike 2 days program features two circular routes of medium-low difficulty around Maó. The east part of Menorca is the scene of a two-days adventure including old rural paths and some of the main Talayotic civilization sites.
Maó is the starting point and center of the Bike 2 days program, an ideal suggestion to get to know Menorca on two wheels. MTB fans can enjoy a different and unique route to discover the rural landscapes of the island, as well as some of the main Talayotic Menorca sites. All this with a moderate-low technical difficulty.
Without a doubt, those who follow the Menorca 360º Bike 2 days program will go through unexpected spots and will take home a souvenir of the island full of authenticity and rural aftertaste. In addition, participants will enjoy two comfortable nights of accommodation at the Hotel Artiem Capri in Maó, as well as route assistance in case of bike malfunction or minor indisposition.
As for the routes, we advise you and explain all its details. Likewise, we provide you with a map, an information brochure, the GPS tracks and we offer the possibility of renting a device so that getting lost is not an option. On the other hand, we can suggest variants in each of the two routes to adapt them to your preferences and level.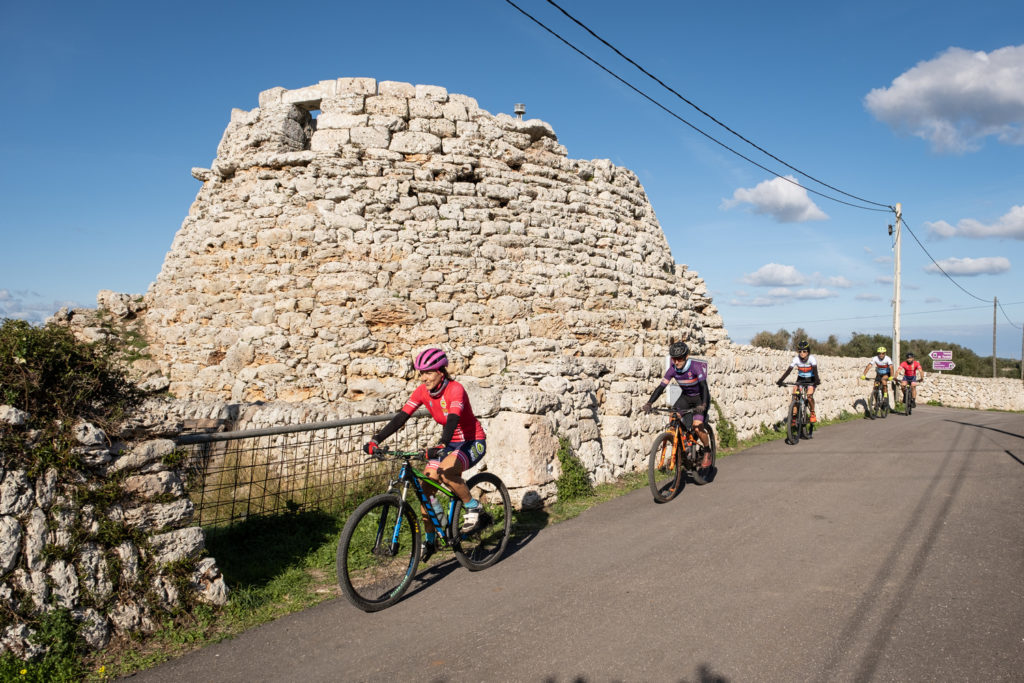 If you want to know what you will find along the itineraries, we will explain it to you below:
Day 1: Talayotic Menorca
Distance: 37 km | Elevation gain: 312 m
The first route encourages participants to travel back in time to some point in the first millennium BC. When the Talayotic civilization shone in Menorca and built a legacy that has endured as one of the symbols of the island.
The itinerary runs along rural paths and links some of the main Talayotic Menorca sites. Participants not only enjoy the serenity of biking through a landscape that belongs to the farmers, but they will also be able to discover talayots and taulas, navetas and room circles, all of them typical constructions of the Talayotic period.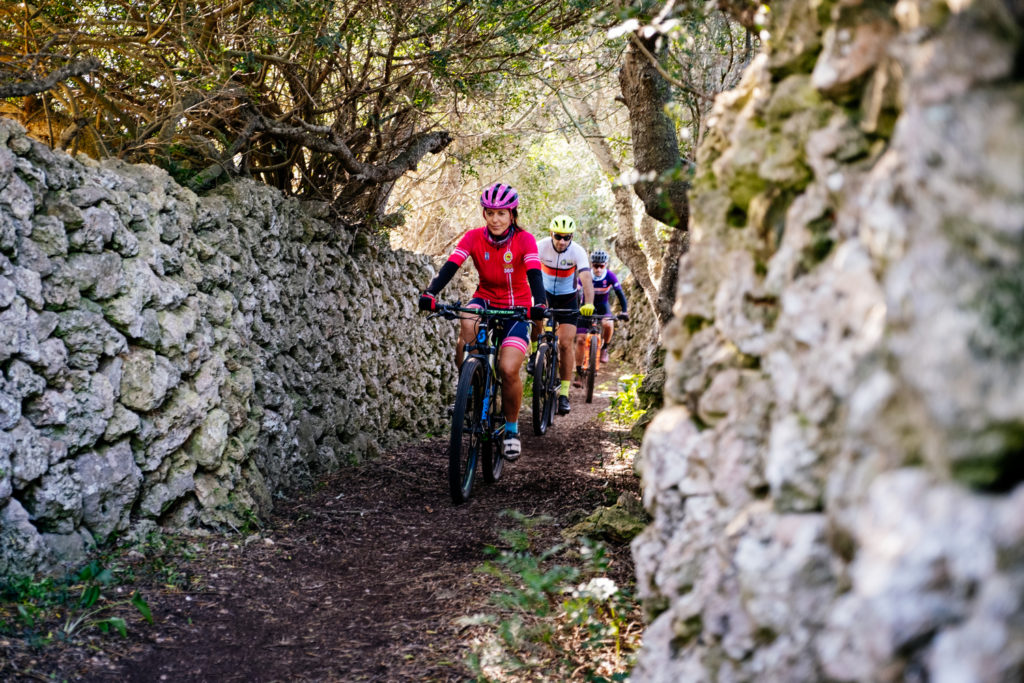 Day 2: North of Maó
Distance: 36 km | Elevation gain: 317 m
The second route goes towards the northeast quadrant of Menorca, that is, north of Maó. This is the place of the Parc Natural de S'Albufera des Grau, the natural heart of the island and nucleus of the Biosphere Reserve, both land and sea.
The variants designed for the bravest also include the possibility of going through a Camí de Cavalls section inside the natural park. Thus, all the ingredients are combined to enjoy a great biking day, mostly taking place on rural paths.